How To Make Exercise Fun Alone And Make It A Daily Habit
People often think of exercise as something that has to be done in a group, in a gym, or outdoors. They seldom think about "how can I make exercise fun". But the truth is, you can get a great workout by yourself, in your own home. And not only is it convenient, but it can also be super fun!
Unfortunately, a lot of people find it hard to make exercise a regular habit. Maybe they don't have time, or maybe they just don't enjoy doing it by themselves. But with a bit of creativity, you can make fitness fun and something you look forward to every day.
Here are a few expert tips on how to make exercise fun alone and how to make exercise a daily habit of yours.
Choose An Activity You Love And Enjoy
There are a few fun ways to exercise alone, but this is probably the most important thing to do if you want to make exercise enjoyable. If you're not passionate about running or weightlifting, you're going to find it tough to stick with it day after day. So find an activity you enjoy, whether that's swimming, biking, dancing, or playing sports.
 
Mix It Up
It can become a little monotonous and boring if you are always doing the same workout. Get creative with your routine by switching things up every now and then. Try a new type of exercise, or make a list of exercise activities you like and mix them up. This will help keep things fun and exciting.
 
Create A Fun Environment
A lot of people find it more enjoyable to exercise in a fun, upbeat environment. So try to create an enjoyable space for yourself at home. Maybe put on some music, or invest in some fun workout gear. When you're surrounded by things that make you happy, it'll be easier to get into the exercise mindset.
 
Make A Goal
This can be anything from wanting to lose weight to wanting to gain muscle mass. When you have a specific goal in mind, it's easier to stay motivated. And the best part is, you can track your progress along the way, which will only make things more enjoyable.
 
Join A Live or Online Workout
If you find it hard to get motivated to exercise by yourself, consider joining a live, online workout. It is also a fun way to exercise at home.There are loads of virtual programs and live streaming services that offer various workouts, from cardio to strength training. You can subscribe to a private training program or a group fitness streaming program. This is a great way to connect with other people who share your love of fitness, and you'll be held accountable by the group.
 
Treat Yourself
After a good workout, it's important to give yourself a little bit of a reward. This could be anything from eating your favorite healthy snack to taking a relaxing bath. When you associate exercise with feeling good, you'll be more likely to stick with it in the long run.
 
Adopt A "Go With The Flow" Attitude
One of the best things about exercise is that it's flexible. If your schedule suddenly changes and you can't make your usual gym class, that's okay! You can always do a workout at home or find another time that works better for you. When you have a go-with-the-flow attitude, exercise becomes a lot less stressful.
Remember to also take things one step at a time. Start by making small changes to your routine, and gradually increase the intensity or duration of your workouts as you get more comfortable. Be patient, have some fun, and you'll be well on your way to a healthier, happier you!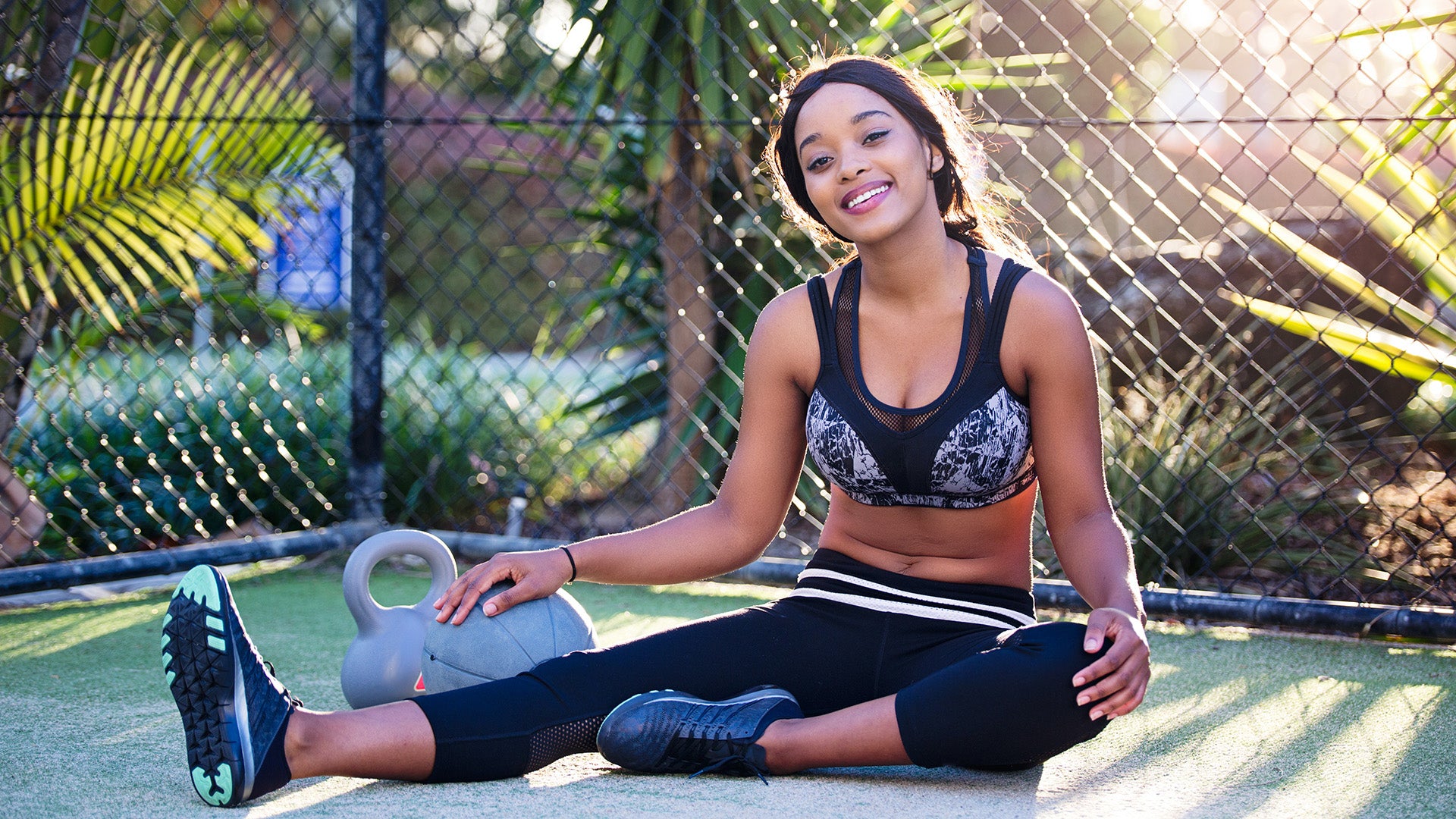 Wrap Up
If you are wondering how to make exercise fun alone or how to make exercise a daily habit, then you probably already know how important it is to stay active. And luckily, there are plenty of ways to make fitness enjoyable, even when you're flying solo.
So don't be afraid to try new things, mix up your routine, or set some fun fitness goals. Treat yourself to some cut-to-fit exercise gear from LEMIFIT, and you'll be well on your way to a fun, rewarding workout experience.
LEMIFIT is a leading brand in the fitness industry, offering a wide range of high-quality, affordable workout clothes for women. With everything from sports bras to running tights, you'll find everything you need to make your workouts more enjoyable.
What are you waiting for? Start browsing our collections today and find the perfect outfit to help you reach your fitness goals and lead a healthy, happy lifestyle.